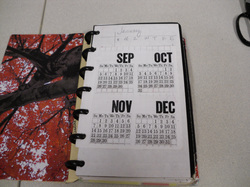 With so much in the news about Contractors ripping Homeowners off, I thought this would be a good way to help my clients out. Please feel free to
pass this and any of our newsletters onto friends and family. We all work too
hard to be taken for granted and deceived. You can also visit our website
www.ssextondesigns.com
for worksheets, Project Management tips and more.
"
Ten Must Haves before you Sign a Contract for Home Improvements."
1. BUDGET- You must have a dollar amount that you are comfortable
spending. This amount should be about 10 % less than what you have to spend for
unexpected issues or splurges. This budget needs to be realistic. Ask
friends and family who have done recent projects what the cost of their project
was. You can also research prices on line.
2. NOTEBOOK- a simple
notebook will make your life much easier. This is where you will put in all the
information about the contractors whom you may want to hire, notes during the
project with dates, problems, products you want, questions you have for the
contractor and what their solution was. You can place the contract, invoices,
purchase orders, estimates in a pocket within the notebook. It will all be in
one easy to reach area.
3. LICENSE & INSURANCE- It is so
important to make sure the contractor is licensed in the state of New Jersey. You
can go on line and check their standing
www.njconsumeraffairs.gov

Currently the mold and water restoration companies are not
required to be licensed. I would check the better business bureau.
www.bbb.org
Even if they are out of state.
I would also ask for them to provide you with proof of insurance.
Confirm that the policy is current. You could also ask them to list you as
additionally insured. They would then get you a copy of the declaration page,
showing you as additionally insured.
4. REFERRAL- You must ask for and
call References. You want to ask questions like:
Did they complete the
project on time?
Were they neat and clean?
Did they complete the project
on budget?
Did they do quality work?
Would you use them again in your
home?
5. RESEARCH- Research information about what you want
to accomplish on the web. Look for articles or expert advise, so you have an
understanding of what is involved in the project. What time frames, budgets,
equipment, skills, tools, know- how and how-to's. The more you are
educated on the project, the less likely you will be fooled by someone who is not
qualified to handle the project.
6. CONTRACT- You must have
a contract in the state of New
Jersey for anything over $500. But I would Always
require a contract. This spells out, what you are getting and what they are
getting/ giving. Then there are no grey areas on what one person thought it
included versus the other. It will all be in black and white. You can even write
your own, in simple language and have the contractor sign it and you sign it.
Each of you should get a copy.
7. CAMERA- Along with your
notebook, you should document before, during and after pictures. You can use
your camera in your phone or a separate camera. I would take pictures of
questionable items as well. It is also great when the project is complete, you
can look back at what you started with, how far you have come and what a
beautiful end result. All that dust, noise and disorganization will all be worth
it in the end.
8. DATES- In the contract you should have a tentative
start date and a time frame for completion. Now this will change based on many
factors. Some which the contractor can control and some they can not. Delays due
to inspections, back ordered products, acts of nature and illness are things
that can happen and are out of everyone's control. Homeowners also need to make
sure they are not the cause for delay. Such as non payment, delay in purchasing
long lead time items, no access into the home, restricted hours that the
contractor can work. If there is an important Event that is occurring, please
state this at the beginning. If there is not enough adequate time for the
project to be completed before the event, the project may need to be done after
the event. As a homeowner you can not tell the contractor a week before the
event when there is still three weeks left of work.
9. DETAILS- Your
invoice, purchase order, estimates and/or contract should spell out specifics of
the products being purchased. It should have as much detail as
possible. Manufacturer, model #, door style, color, wood species, fabric, style,
size, etc. Especially when you are at the beginning stages of getting bids from
contractors. How could you compare apples to apples without knowing what each
contractor based their cost on? One may be giving you builders grade products
when another may be giving you high -end products. This information will
also be helpful after the project is complete. If you have a warranty issue or
need a repair. It is best to know what your money is paying for. You may have a
specific Brand in mind and unless you have stated it to the contractor and it is
written on the purchase order, you may not get what you expect.
10. DEPOSITS- Your contract will have a final amount and then a break down of
payments. It would be best for Phase or multi-rooms to be broken down by each
room or Phase. NEVER pay in full, unless its a small amount of money and the
lead time is short. The initial deposit should be one third to one half of
the job. This depends on the scope of the project. If you are talking about a
multi-room project or Phases, I would pay only an initial deposit on the room or
phase they are beginning with. Payments should be based on work
COMPLETED. A date is not a good way to make payments. You want it to be based on
work completed. For instance the next payment of 1/3 is due after drywall
is up, taped/ spackled and sanded. No final payments should be made until the
inspections, walk thru and punch list is completed. This walk thru would
generate a punch list on what needed to be completed. Once all three things are
complete then final payment can be made. Remember if this dollar amount is not
substantial, the contractor may not come back to finish up. Most towns recommend
10 % of the job. So on a ten thousand dollar job - the payments for a half
deposit would be a $5,000 deposit, $4000 next payment and $1,000 final. It could also be broken down by thirds- a $3,334 deposit, $3,334 next payment and final $3332. Again remember to base the payments on work completed not by dates.