S. Sexton Design Associates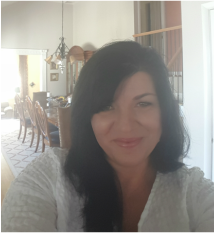 OFFICE

Email to:info@ssextondesigns.com or 732-496-1716 office

Don't be hesitant because of the current condition of your home. I do not judge. I want you to achieve all that you Desire in your life and we can achieve it through Interior Design. We don't limit you to one store or product. We also give you a flat fee price, so you know what you will be paying for and what is included.

Established in 2002, our Company made a name for itself by providing reliable and innovative Interior Design Services for Residential and Commercial. Our Design philosophy is "Ones Environment Affects every Aspect of that Persons Life." Design that fits your Lifestyle doesn't always need to be a budget breaker. We specialize in providing services that have Stylish Solutions and Savings based on Your Desires. These affordable services, utilize your budget and lifestyle for the biggest impact,.

My name is Stacey Sexton and I am a New Jersey Certified Interior Designer and a Certified Interior Environment Coach. I am also a Professional Member of ASID, serving as chair for the Program Committee 2011- 2012. I have been in this field since 1995. I love to help homeowners find Stylish solutions, design for their true Desires and save money. My real passion is helping people make real changes in their lives, large or small. I want to be your Design Coach.
I Look forward to helping you solve All of your Interior Design needs & Discover Your Desires..

Website: www.ssextondesigns.com
732- 496-1716

Follow us on Facebook, twitter, Houzz, pinterest , ASIDNJ.ORG or Thumbtack
---
FREQUENTLY ASKED QUESTIONS ( FAQ)

Aren't designers too expensive? The
cost of making a large purchase that is wrong is well worth the cost of an Interior Designer. If you choose to have us do the purchasing for you, we pass along a savings so you never pay retail. There are affordable services for almost every budget. We also offer a range of Guides and Design tool for purchase on-line.

Can I keep what I own and love? Yes, many times Homeowners
want us to use existing pieces. Sometimes the inspiration comes from something they already own.

What is the difference between a decorator & Interior Designer? When
someone is a decorator they do not need any formal training. Some people have an eye for design. Decorators mainly deal with surface materials. An Interior Designer deals not only with surface materials like drapery, wall color, fabrics and furniture. We deal with non-load bearing walls, changes to interiors, like removing walls, adding walls, adding doorways, adding built ins, kitchen and bathroom remodels. We deal with the health, safety and welfare of the occupants in the spaces we design. I am a New Jersey Certified Interior Designer. I am licensed by the state, I can sign off on plans for the town. I have passed requirements for education, job training and examinations. I have Liability Insurance and E & O Insurance.

Are your design fees negotiable?
The rate is not, but we can change the scope of the work to meet your
design needs and have the professional help you need, in the critical areas of importance. This can be achieved all within your budget.

Can we work in stages? Yes, Once a Design is Finalized, you can break down the project into stages. All based on your budget and time. Some items may not be available if you wait too long but there are many products in the market that look very similar.

How involved can I be in shopping ?
Unlike most Interior Designers, some of my services are based on the homeowner doing their own shopping, if they have the time and enjoy the process.
I provide very specific information for each item. Such as model number, finish, dimensions, price and store information. So it is very easy to make your purchases.

Do you use a letter of Agreement ( CONTRACT) ? Yes,
all the work that I propose to do is in writing. This way you know what you are paying for and how much the job will cost, how long the project will take. It also describes important information on payment, ownership of the design, pictures taken and how to resolve any issues.

What if I don't like the selection?
I have been working as an Interior Designer for eighteen years, as long as you and I are open and honest with each other, the design will be something that you will like. Depending on what service you select, you will always have options.
If I am really off the mark and you do not like any of the selections. We
will need to discuss your style again and do one final selection at no charge.

What if your style doesn't match mine ?
I am Interior Designer, I follow guidelines in terms of making selections
and suggestions for a homeowner. I design in the style that appeals to you and your family. I have designed Traditional, European,
Contemporary, Modern, Country, Transitional and eclectic spaces. I look forward to designing in any style that makes my clients happy.

Do you accept Credit Cards?
Yes, However there is a 3% additional fee added to all items or services when a credit card is the method of payment.