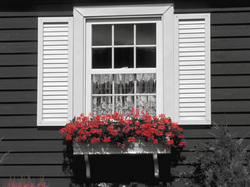 SPRING IS REAL ESTATE SELLING TIME
Did you know that preparing your home for sale will yield more traffic,a potential to sell faster and for more money?
Preparing your home for sale includes staging.
Staging
can be as complex as renting all new furniture or renovating your home to simply de-cluttering and adding a few new accessories.
IDEAS FOR STAGING
# 1 CURB APPEAL
Make potential clients want to come into your home. Add flowers, clear the cob webs,cut the grass, paint the front door.
If they feel your home is neglected from the outside it probably needs work on the inside too .
#4 FIRST ROOM SETS THE TONE
The first room they enter is where you want to make an impression. Make it set the stage for the rest of the home. Make them want to see more.
#6 FLOOR PLAN
Furniture placement really helps to make a room feel open, spacious and comfortable. If you cant afford to update anything else, spend the time to re arrange your furniture to maximize focal point and create a great flow.
GEARING UP FOR SPRING
Before you list your home, walk thru and make a list of all the things as a " new buyer" you would want updated in your current home. Then figure out your budget and prioritize. If you feel you can't see your home with fresh eyes, we can provide you with a Real Estate Staging Report. This report includes our "Ten No cost or Low Cost Improvements to Prepare your Home for Sale" article as well as a Full Home evaluation of what will help sell your home.
$250 Flat Fee
visit our website
www.YourInteriorDesignCoach.com
Save $100 off
Real Estate Staging Report
Provide this to your Realtor and get One hundred dollars off this service. Just provide your Realtor with this coupon or your Realtor's name / Company and we will take One hundred dollars off. CALL TODAY to make your appointment,
Offer Expires 05/01/15 Original price $250.